(1-29-22) The US Northeast experienced a massive snowstorm this weekend…the Stateline is facing one this coming week.
The Weather Channel's Meteorologist Ari Sarsalari –
"We're gonna end up with some pretty heavy snow totals, especially in parts of the interior northeast, in the southern Great Lakes, and in parts of northern Ohio, maybe central Indiana, parts of Illinois. That'll be ground 0 as far as who sees the heaviest snow. We're not gonna talk exact numbers right now because it's a little bit too far out to be perfect or get a really good idea what those numbers are going to be, but I feel pretty confident that a pretty decent amount of people, especially where you see some of these purple colors, have a good chance of seeing over a foot of snow"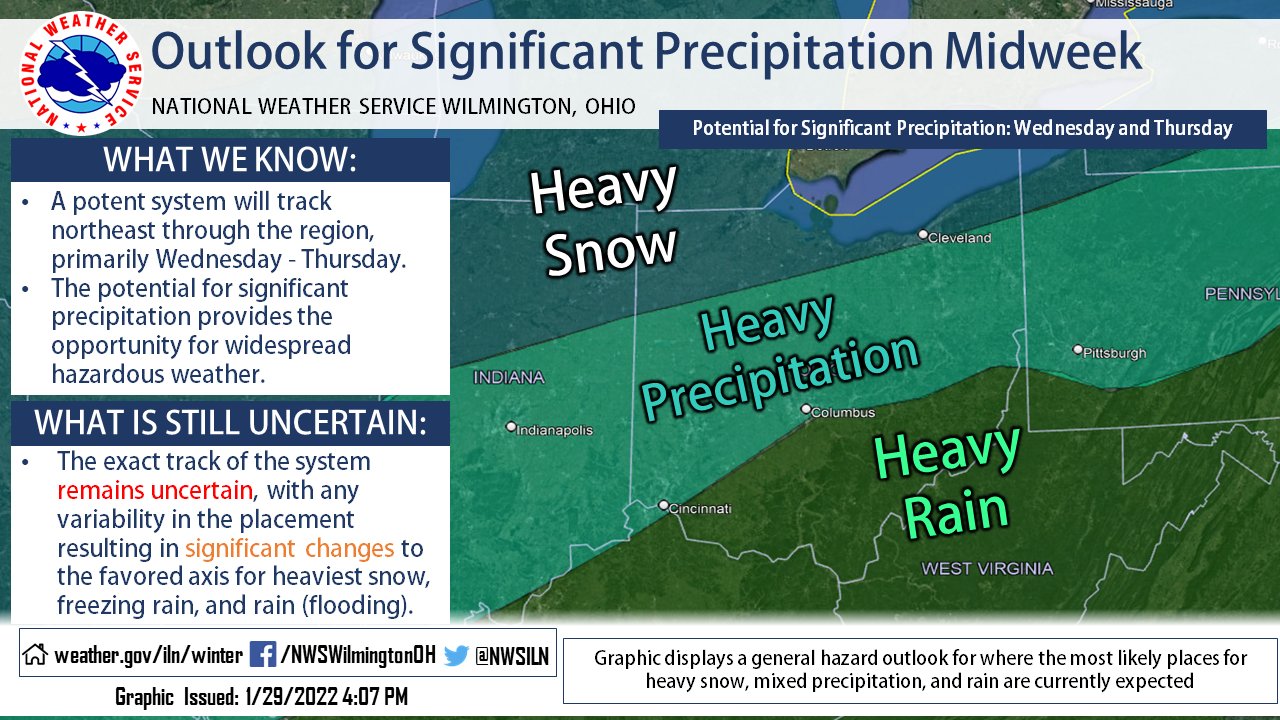 The GFS model is currently showing the heaviest snow (or precipitation) falling Thursday afternoon and evening.