Editorial by Dave Schmidt – Mercer County Outlook
(8-12-21) The last time you filled up at the gas station the price you and other Americans are paying is well above $3 a gallon. The 'mainstream' media seems to overlook the reason why, now they are overlooking a posting on whitehouse.gov on how President Biden plans to help us all out.
The answer OPEC! You can't make this up.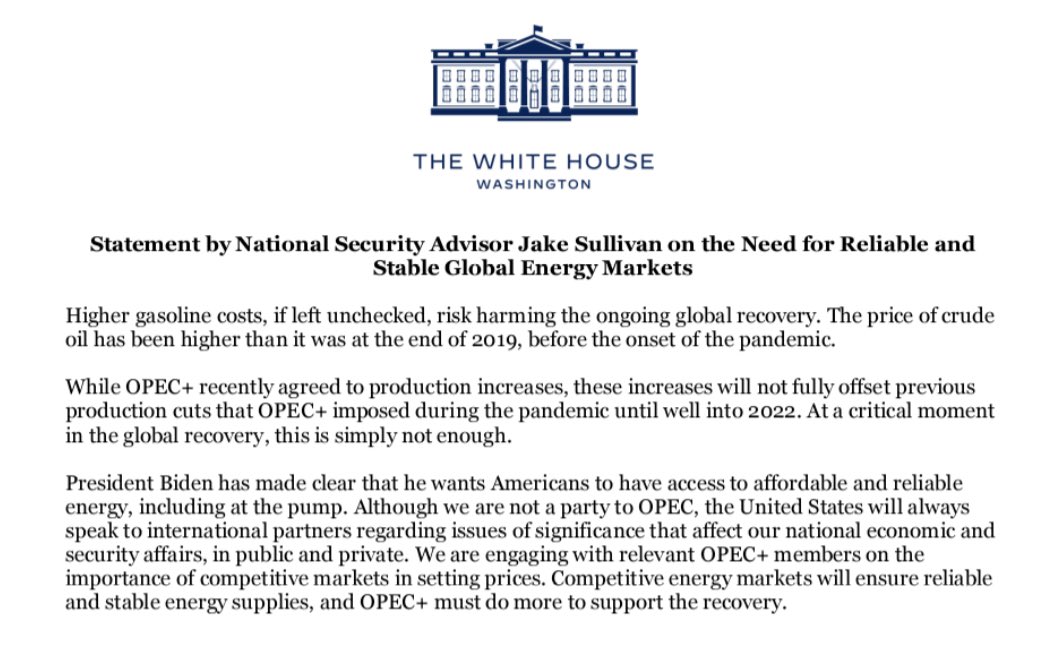 On the first day of Biden's presidency, he issued an executive order canceling the Keystone XL pipeline — fulfilling his campaign promise to the climate activists who helped get him elected, that led to a lawsuit brought by 21 states who say they will be hurt economically by Biden's decision.
U.S. Sen. Shelley Moore Capito, R-W.Va., opposed the executive order and released this statement:
"President-elect Biden's policies from Day One hurt American workers and our economy. Killing the Keystone XL pipeline and rejoining the Paris Agreement will eliminate good-paying jobs. This virtue signaling comes at the expense of low-income and rural families that rely upon industries opposed by liberal environmental groups. My constituents and I have not forgotten the harm brought by this approach under the Obama administration. In these next four years, it is imperative that Congress aggressively exercises oversight and pushes back on the worst impulses of Washington bureaucrats when it comes to West Virginians' way of life."
Earl Pitts said it best 'Wake Up America'. Ask yourself why the US Government is promoting foreign oil over American interests?
Up, Up and Away